THE NEXT RECORDS WILL BE BROKEN WITH MENTAL STRENGTH
By Studiogym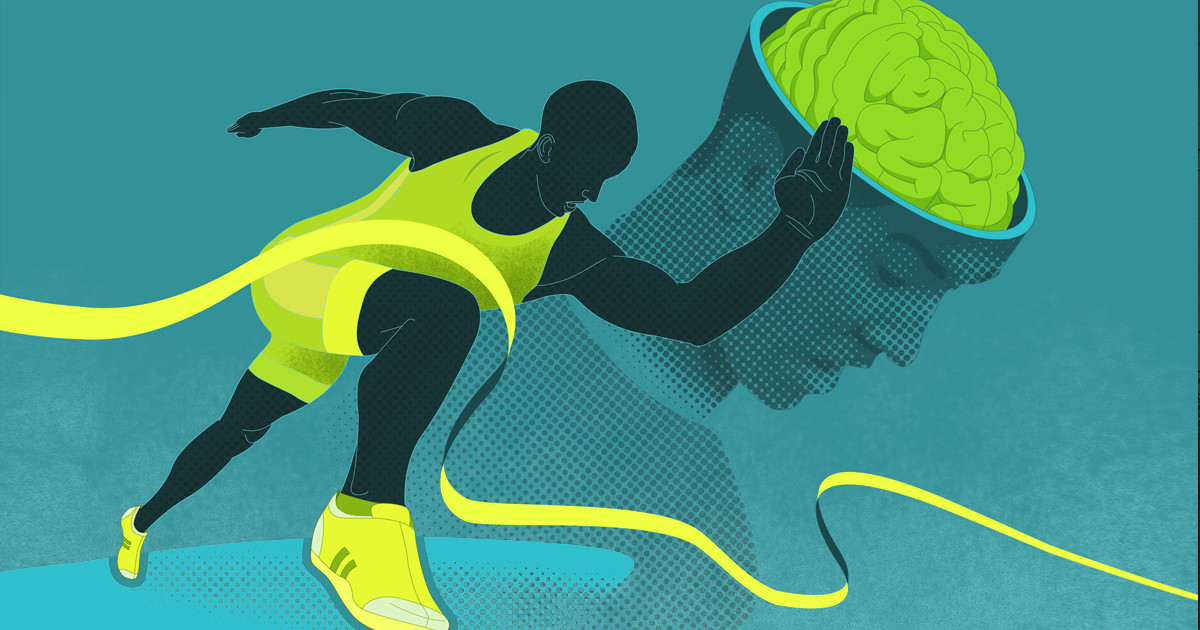 In the last few years of sport, it has become more and more difficult to set new records. Olympic records, when beaten, are only beaten by a miniscule margin. Could it be the case that physical preparation, nutritional preparation and training techniques have reached their respective upper limits in sport. One aspect is beginning to play an increasingly important role: the mind. Does it have a real impact on the performance of athletes? How can you profit from it?
THE DIFFERENCE BETWEEN GOOD AND EXCELLENT
Why is it that, on the day of a competition, some athletes can perform under pressure whilst others crack? According to a study on the coaching of high-performance athletes conducted by researchers Gordon A. Bloom, Jeff Caron and William Falcão *, coaches and sports associations from developed countries have come to the conclusion that physical, tactical and technical training alone are not enough to achieve great results. The gradual use of psychological components (visualisation, self-motivation), and scientific study are now actively implemented during training.
It can now be proven that an athlete's success depends on his personality, motivation, physical training and ability to concentrate. The result is directly related to psychological preparation.
Most sports require super-fast tactics, agility, quick adaptation, the ability to overcome competitive events, endurance, and handling disadvantages. In almost all cases of behavior in sports competition, the fine motor skills of the body work hand in hand with mental skills. There are also several cases where athletes face purely psychological difficulties during preparation or during a particular competition (fear of competition, frustration, loss of confidence in their skills, aggressiveness, pressure).
ACCORDING TO THE GREATS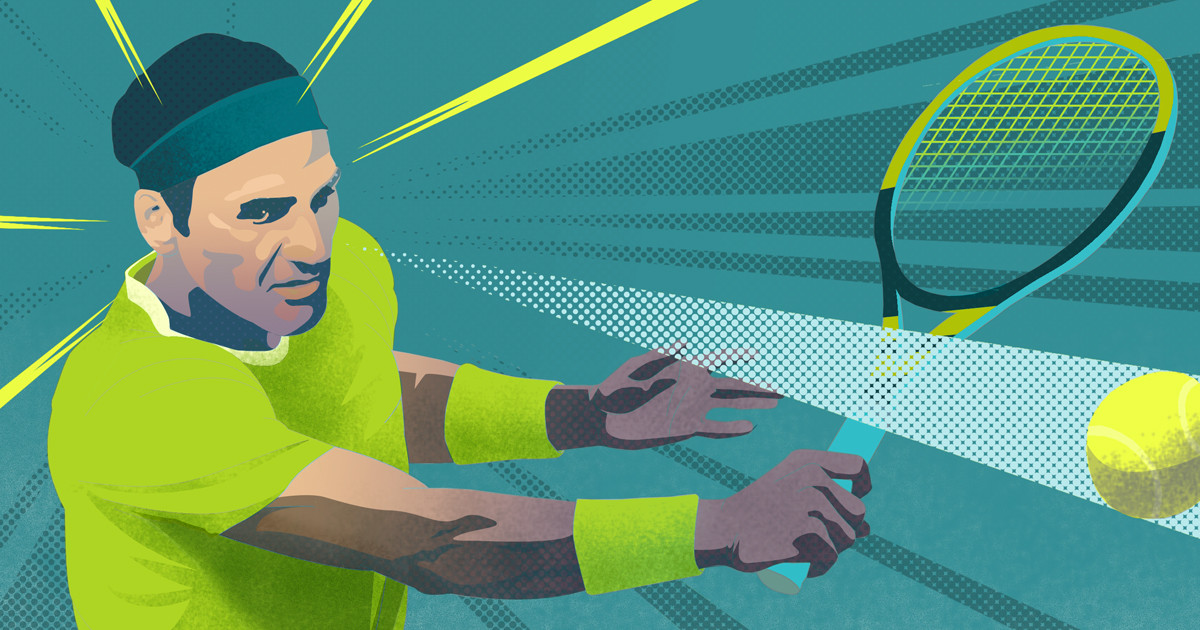 The biggest names in sport agree that without mental strength it is impossible to be successful. Tennis player, Roger Federer, who has won a record number of 20 Grand Slam singles titles, says "Mental strength is one of the most important factors for a successful career".
"You must have the necessary fire, but not get too hot-blooded. Players who have screaming fits on court, pick a quarrel with the umpire, and smash rackets out of frustration just make themselves lose focus. You have to keep a cool head, but mustn't be cold and indifferent in the way you play. Only people who are emotionally involved can keep the desire to win burning in a controlled way".
By Federer's own reckoning, it took him three years to find the right balance and his mental strength. "I was able to achieve that so it's one of the things I'm actually most proud of."
Tom Brady, renowned New England Patriots quarterback in American football and six-time Super Bowl winner, has his own view on mental strength: "Any quarterback can throw the ball; all kickers can run; all recipients are fast; but this mental strength you are talking about translates into competitiveness. "
THE FUTURE OF RECORDS, THE LIMITS OF THE BODY.
According to research in The Future Development of World Records, conducted by the University of Hamburg, most current records are near their athletic and technological limits.
This group of researchers believes that improving records could only happen by pushing technical boundaries again or, sadly, through the covert use of medical and pharmaceutical substances. Without these elements, research concludes that the slowdown in sports records will continue.
How long will it take before bringing the marathon under two hours?
On October 13, 2019, Eliud Kipchoge, holder of the current record, crossed this barrier and ran a marathon in 1:59:40 ... except that his time will not be considered an official record, since it has been carried out with perfect conditions (flat ground, departure chosen according to the ideal weather, special shoes, cyclist supplying it with drinks at will, the shortest marked passages on its way, a group of Olympian runners preceding it to block the wind.)
WHAT NOW?
As we are dealing with the future, there is no obvious answer. Babe Ruth's home run record lasted 40 years before being beaten. Jarmila Kratochvílová's 400-meter record has been held since 1984. Several records are considered unbeatable, but in reality, you never know when a prodigy will appear to beat them! One thing is certain, but despite the advancement in technology, techniques and nutrition, it will still take a brain to assimilate and manage all of this additional data and work. Yes, being a great athlete will always require great mental strength!
Continue your reading on the subject with the next article :

HOW TO PROGRAM THE BRAIN TO PERFORM
and
INCREASE PERFORMANCE BY STIMULATING THE CEREBRAL CORTEX