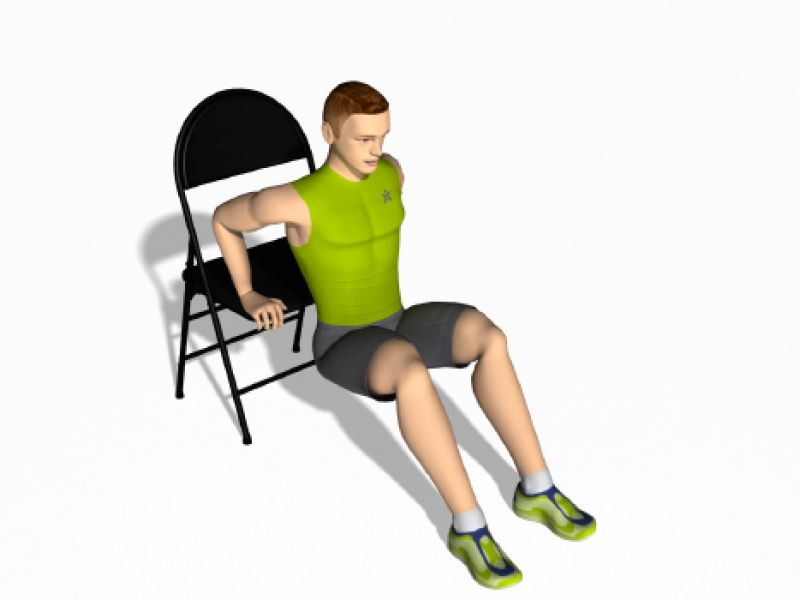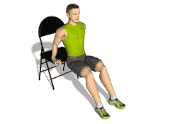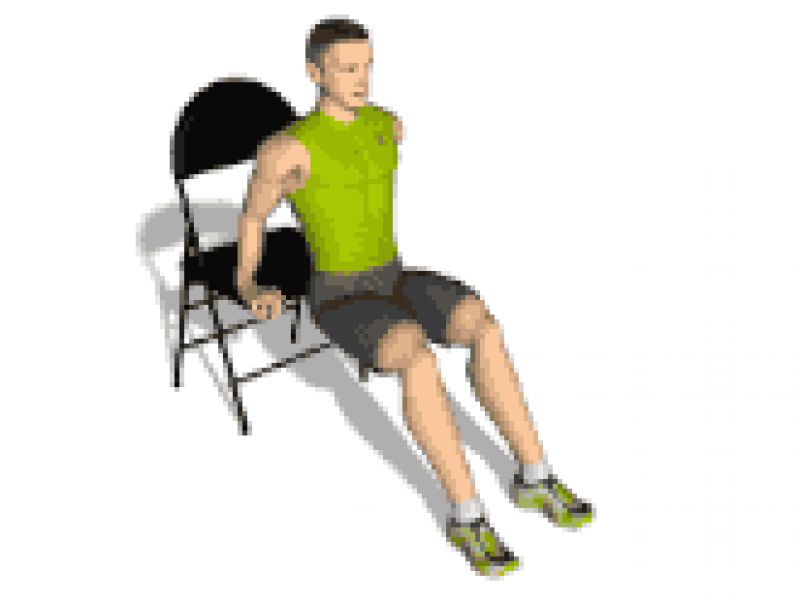 Chair dip is an exercise promoting muscle tone gain in the triceps region. This exercise can be done anywhere, as it requires little equipment.
Position
Arms fully extended backwards, hands on the chair.
You can place the legs in extension if you want to increase the difficulty of the movement.
Execution
Bend your elbows and then extend your elbows
Care
Try to keep your elbows close to your body to isolate the triceps