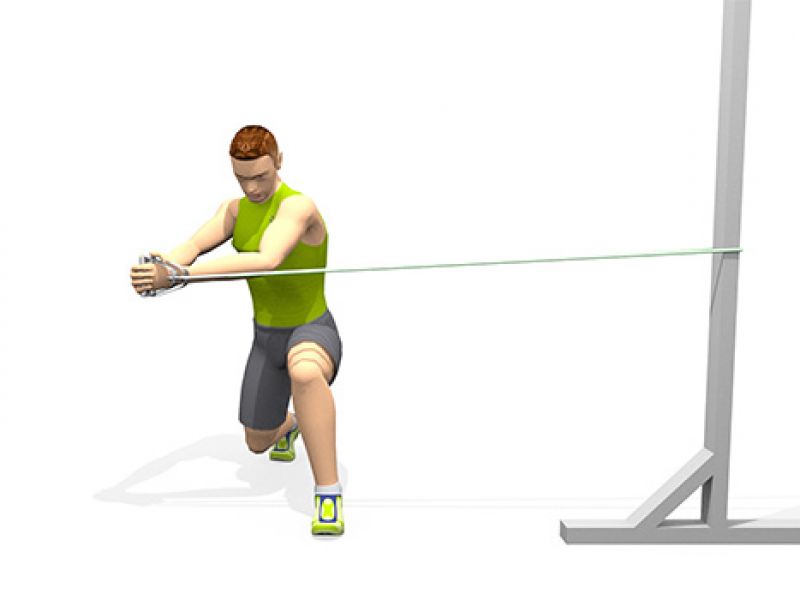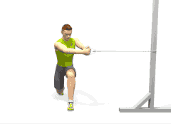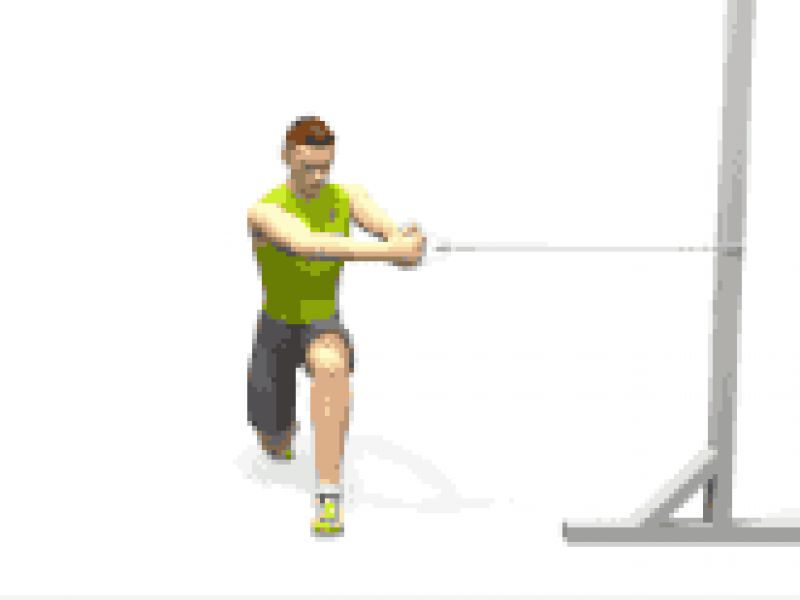 These strapping exercises involve the body's stabilizer muscles such as the obliques and transverse. They can be done with a cable pulley or an elastic band. Ideal for developing abdominal strapping and equilibrium.
Body Parts
Quadriceps Femoris
Deltoid
Transversus Abdominis
Obliques
Position
In the lunge position, the shoulders perpendicular to the elastic band to promote rotation of the trunk during movement.
Arms fully extended
Execution
Rotate the trunk with the arms extended throughout the movement
Care
Try to keep the trunk straight.
Similar exercises