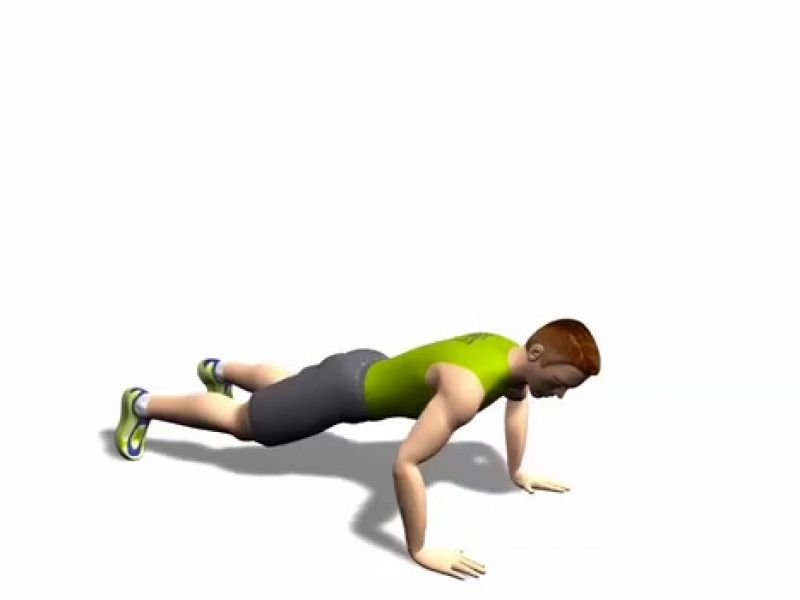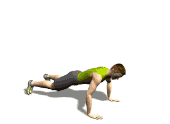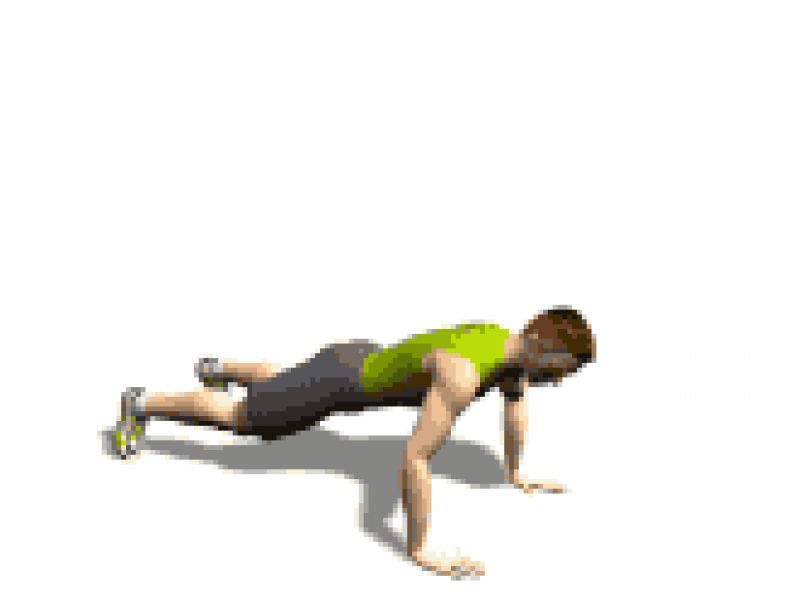 A strength training exercise that focuses on working the abdominals, obliques and shoulders. This is a bodyweight exercise that allows you to develop appropriate strength, and can even help you achieve a six pack while decreasing hip size. You can do this exercise in a gym or at home, as it does not require any equipment.
Body Parts
Triceps Brachii
Anterior Deltoid
Transversus Abdominis
Obliques
Position
Place your hands on the ground, shoulder-width apart.
Place your feet on the ground slightly inside shoulder width.
Keep your trunk straight.
Bend your elbows to lower your chest onto the ground.
Execution
During the concentric phase, extend your elbows.
Rotate your hips.
Horizontally flex your shoulder.
Look at your hand during the rotation to facilitate the torsion movement Align your hand on the ground with your hand pointing upwards.
Come back to the initial position by horizontally flexing your shoulder and rotating your trunk.
Care
Keep an adequate lumbar curve. Keep your abs contracted.
Similar exercises