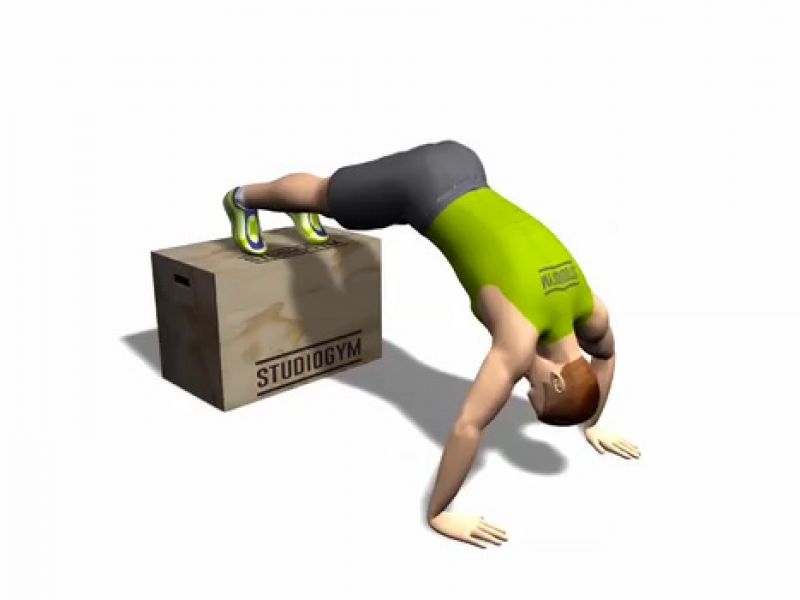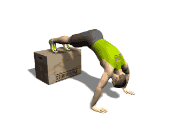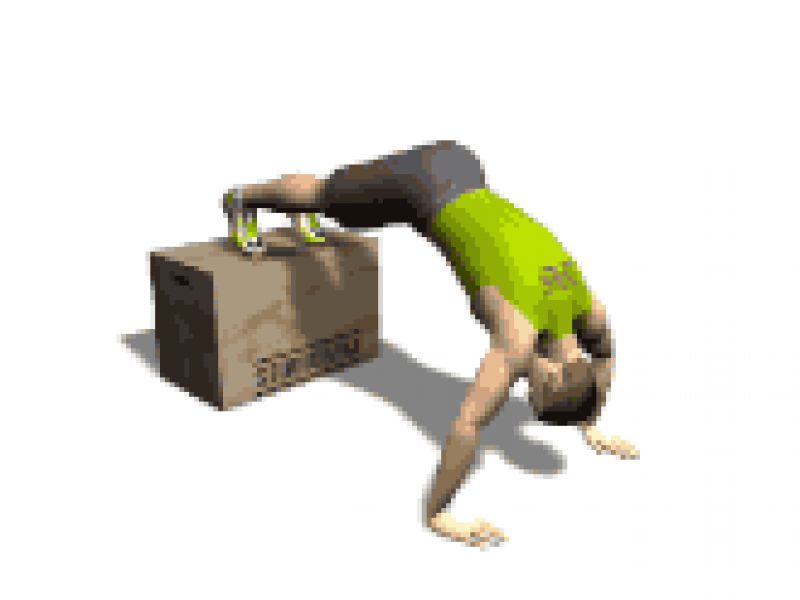 Body Parts
Shoulders
Legs
Chest
Triceps
Erector Spinae
Triceps Brachii
Deltoid
Transversus Abdominis
Position
Place your hands shoulder-width apart.
Rest your feet on the box.
Raise your hips above your shoulders and your shoulders above your hands.
Extend your elbows.
Keep your head in a neutral position.
Execution
Bend your elbows to bring your head close to the ground.
Care
Keep an adequate lumbar curve. Avoid lumbar extension towards the end of the movement. Keep your abs contracted.
Similar exercises