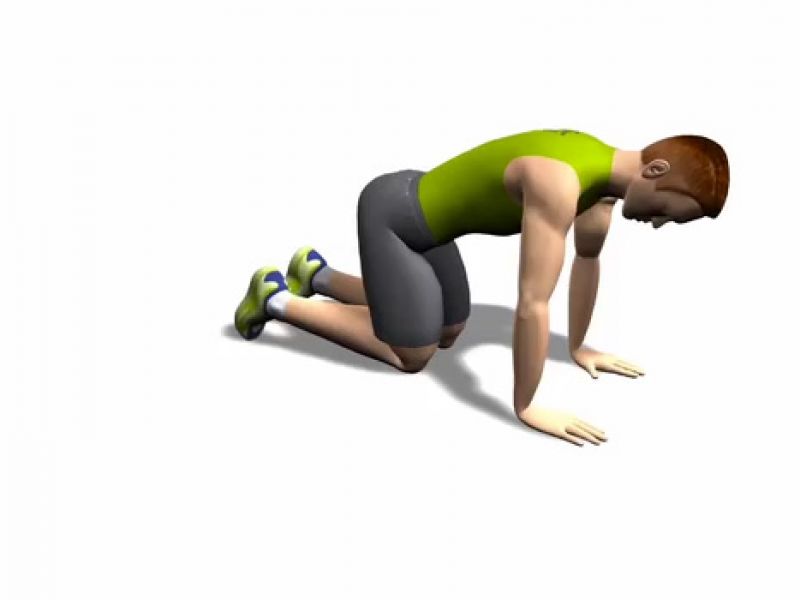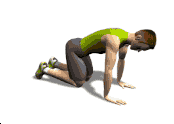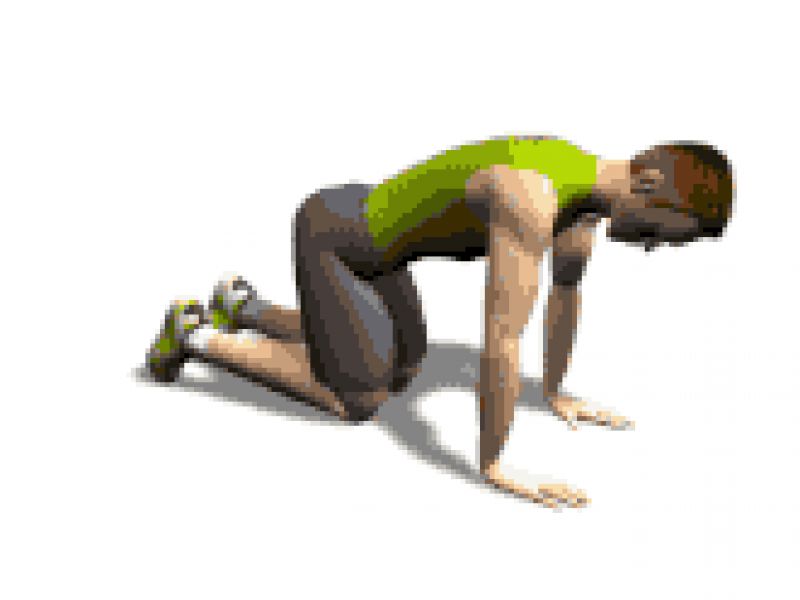 This exercise mainly involves the glutes. It is also a good warm-up exercise before a lower limb workout.
Body Parts
Hamstrings
Gluteus maximus
Hip Adductors
Anterior Deltoid
Transversus Abdominis
Position
Place your knees and hands on the ground in a four-legged position.
Place your hands shoulder-width apart and next to your chest.
Execution
Abduct your hip so your knee is parallel to the ground.
Align your foot with your knee.
Care
Keep an adequate lumbar curve. Avoid lumbar extension towards the end of the movement.
Similar exercises