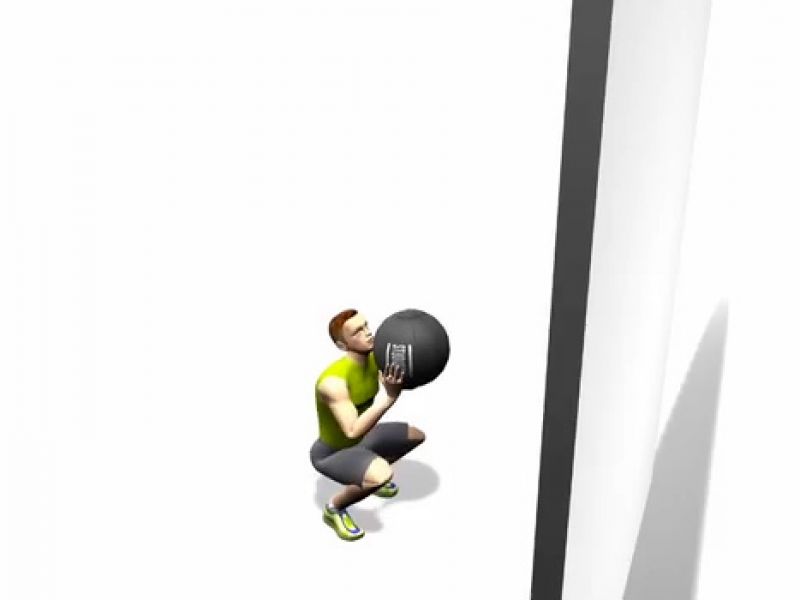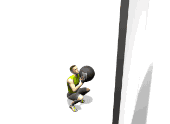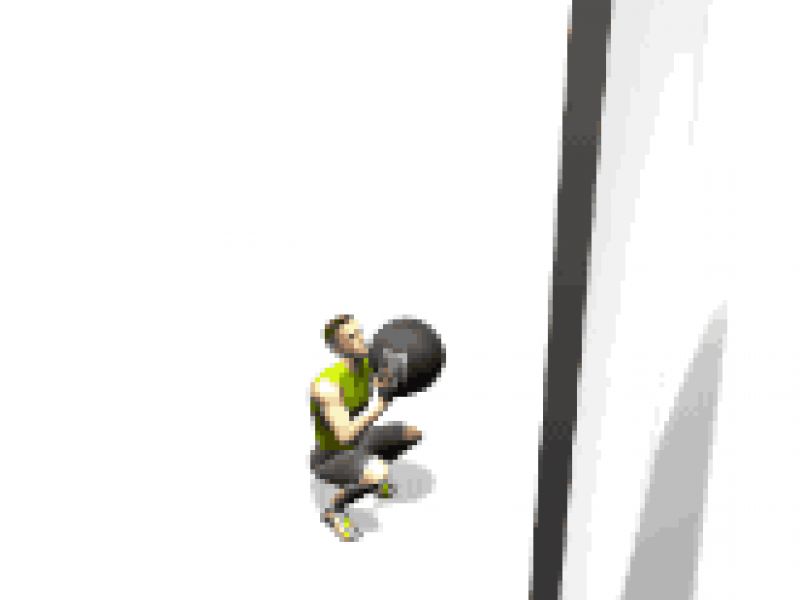 Body Parts
Hamstrings
Gluteus maximus
Quadriceps Femoris
Triceps Surae
Deltoid
Position
Place your feet shoulder-width apart.
Hold the ball to your chest.
Keep your trunk straight.
Execution
Crouch down, hips lower than knees.
When thrusting, rapidly extend your hips and knees to throw the ball onto the target.
Catch the ball and crouch back down to begin the next repetition.
Care
Keep an adequate lumbar curve. Keep your knees aligned with your toes. Keep your abs contracted.