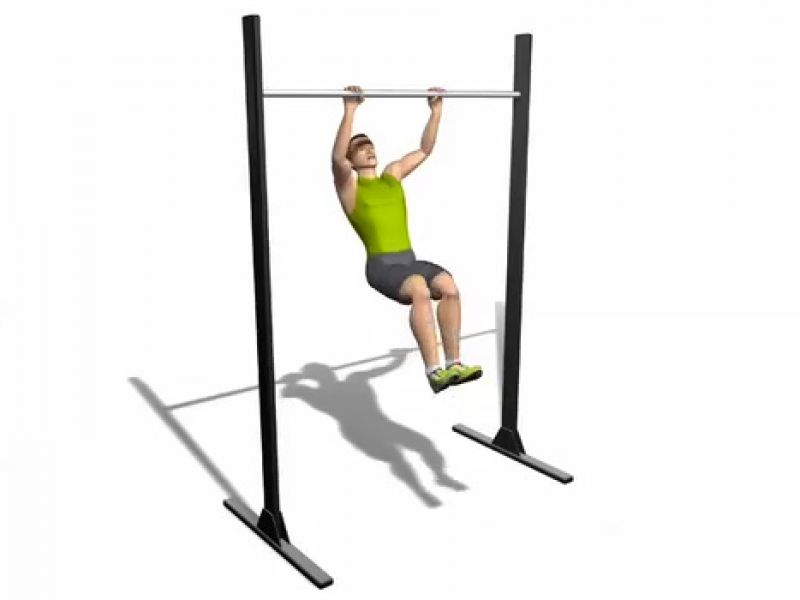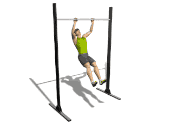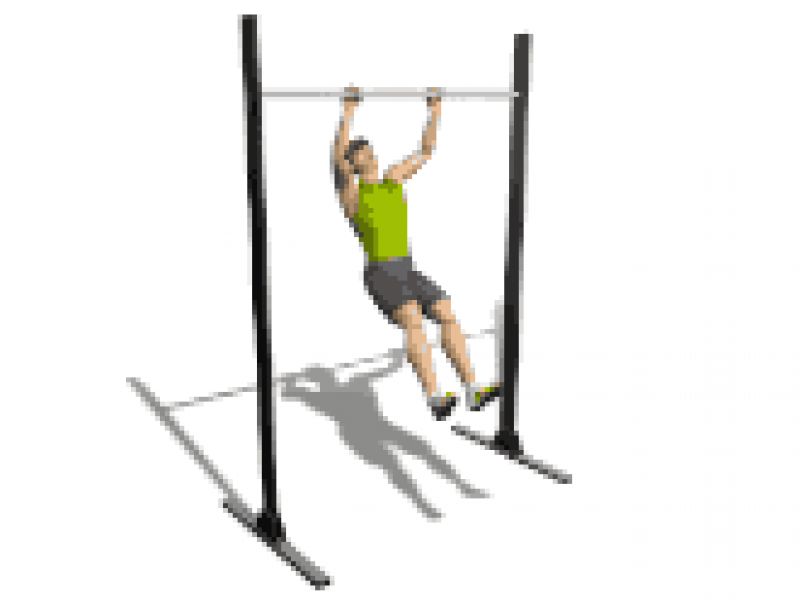 Body Parts
Erector Spinae
Iliopsoas
Anterior Deltoid Latissimus Dorsi
Biceps Brachii
Rhomboids
Serratus Anterior
Position
Place your hands on the bar slightly outside shoulder width.
Keep your trunk straight.
Execution
Begin the movement with your arms extended and initiate a swinging movement with your shoulders.
In the arched position, push your legs forwards and push on the bar with your upper limbs.
Pull yourself up with your arms so that your chin is above the bar.
Let your trunk and legs come back behind the bar when descending.
Come back to an arched position.
Care
Always keep your abs contracted. Always keep your shoulder blades squeezed.