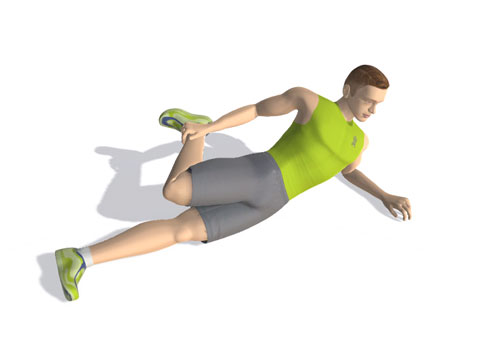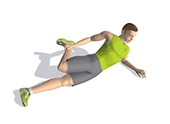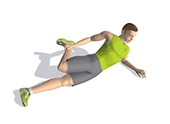 Position
Lay down on the side of the body.
Keep the back straight.
Keep the head aligned with the body.
Execution
Flex the knee and hold the ankle of the flexed leg.
Pull on the ankle to attempt to bring the heel to the pelvis.
Care
Keep the thigh perpendicular to the floor. Never arch the back, remember to stretch the other side.