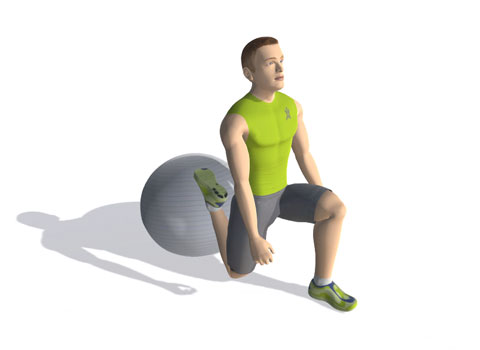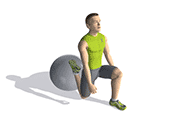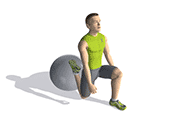 Position
Place on knee on the floor with the foot on a ball, with the front leg bent at a 90 degree angle.
Keep the back straight.
Keep the head aligned with the body.
Execution
Move the pelvis towards the back to sit on the heel.
Care
Never arch the back. Remember to stretch the other side.