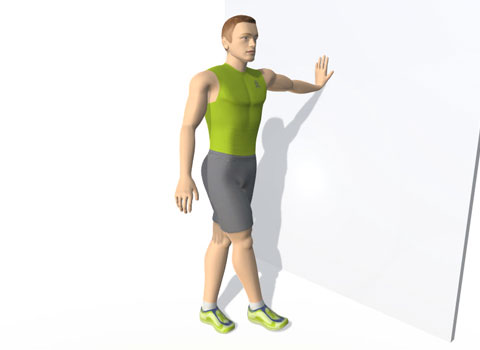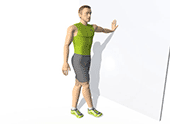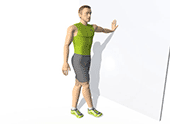 Position
Stand next to a wall and place one hand on the wall.
Cross the legs by passing the one opposite the wall over the other one.
Keep the back straight.
Keep the head aligned with the body.
Execution
Attempt to stick the side of the hip to the wall.
Care
Remember the stretch the other side.