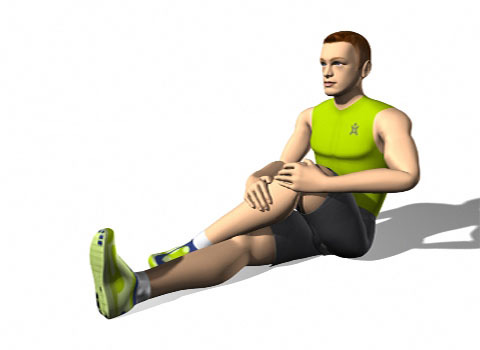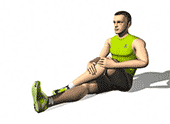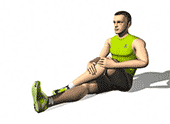 Position
Sit on the floor with the two legs extended.
Cross the legs and place one foot on the floor.
Keep the back straight.
Keep the head aligned with the body.
Execution
Attempt to bring the knee of the bent leg towards the shoulder of the opposite side.
Care
Keep the back as straight as possible. Remember to stretch the other side.