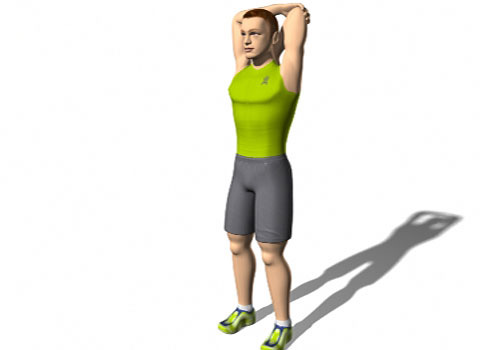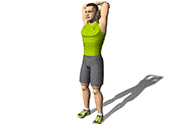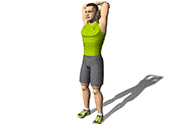 Position
Point the flexed elbow towards the ceiling.
Place the other hand on the elbow.
Keep the back straight.
Keep the head aligned with the body.
Execution
Attempt to bring the elbow towards the back.
Care
Do not go to the point where there is pain in the shoulder. Remember to stretch the other side.