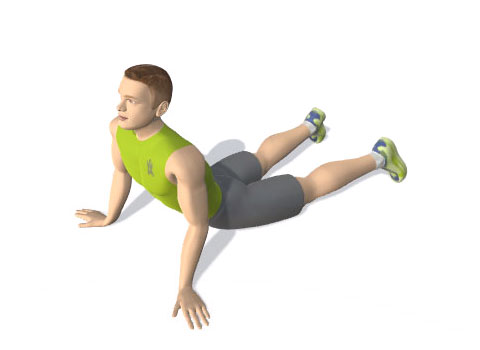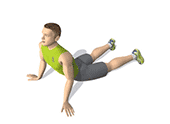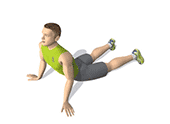 Position
Lay stomach down on the floor.
Place the hands on the shoulders.
Execution
Push with the arms while keeping the pelvis against the floor.
Look forward.
Care
Never go so far as to cause pain or pressure in the lower back. Never lift the shoulders. Do not do this exercise if enduring a herniated disc.