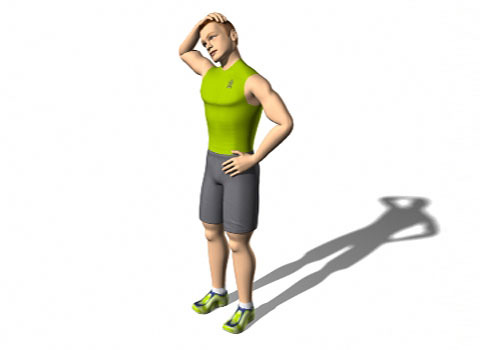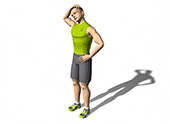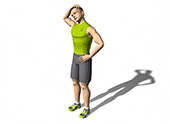 Position
Stand up or sit down.
Keep the back straight.
Keep the head aligned with the body.
Place the hands alongside the body on the side to be stretched in the back at the level of the opposing hip.
Execution
Pend the head to the opposite side of the one being stretched.
Care
Never extend the neck. Remember to stretch the other side.