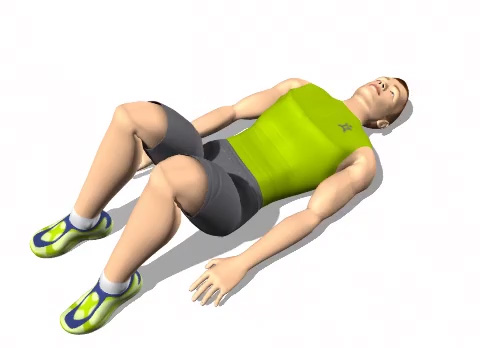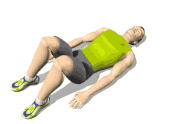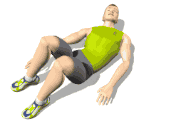 Body Parts
Rectus Abdominis
Obliques
Position
Lay on the floor with the feet against the floor.
Extend the arms alongside the body.
Keep the head straight.
Place the feet near the glutes.
Execution
Lift the shoulders and contract the abdominals.
Elevate the arms and point the fingers of one hand towards the heel of the same side.
Return to the starting position.
Care
Keep the head aligned with the body.
Similar exercises