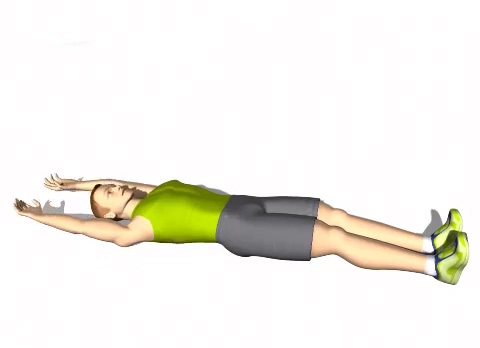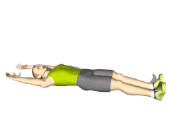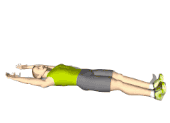 A bodybuilding exercise that focuses on working the abdominals, especially the rectus abdominis, but also the lower abdominals and the hip flexors. This exercise is a CrossFit movement, and does not need any equipment, so can be done as part of an at home or gym workout. A flatter stomach and reduced belly fat can be expected with doing this exercise regularly. Use a free weight to increase the intensity of the movement.
Body Parts
Erector Spinae
Transversus Abdominis
Rectus Abdominis
Hip Flexors
Position
Lay on the floor and extend the arms and legs so that the hands and feet are over the abdomen.
Bend the pelvis in and elevate the shoulders.
Execution
Bring the arms and legs towards the floor without arching the back.
Return to the starting position and point the fingers towards the toes.
Care
Keep the head aligned with the body. Never arch the back.
Similar exercises