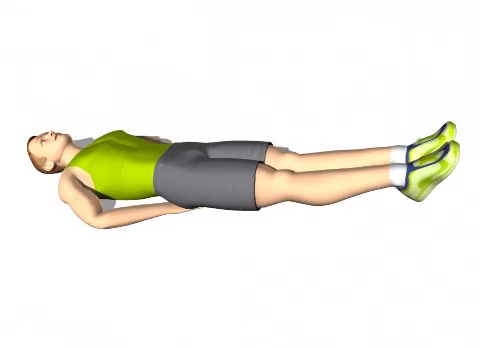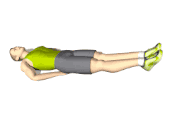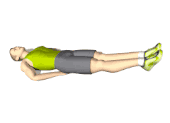 Work the core, especially the rectus abdominis and the transversus abdominis (which helps to draw the stomach in), with this strengthening, equipment-free exercise. Include this exercise as part of your workout, either at home or at the gym, to develop a six pack and trim belly fat.
Body Parts
Transversus Abdominis
Rectus Abdominis
Hip Flexors
Position
Lay on the floor with the legs together.
Keep the head straight.
Execution
Lift the legs and shoulders.
Bend the pelvis towards the interior.
Hold the position.
Care
Keep the head aligned with the body. Never arch the back.