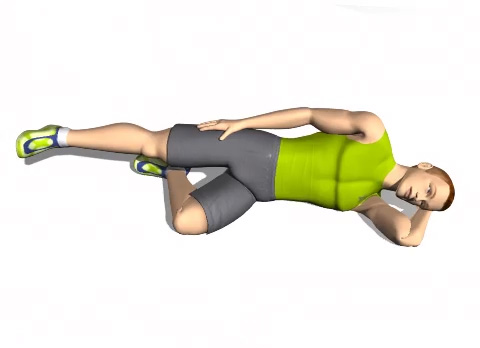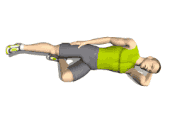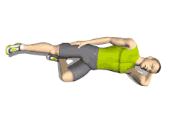 Body Parts
Hip Flexors
Gluteus maximus
Transversus Abdominis
Position
Lay on the side of the body on the floor.
Place one arm under the head.
Bend the upper leg at a 90 degree angle and press it to the floor.
Keep the other leg extended with the foot as far as possible.
Suck in the stomach and contract the abdominals.
Execution
Contract the obliques.
Rotate the pelvis up.
Slide the foot on the floor up.
Care
Keep the head aligned with the torso. Do not flex the torso.