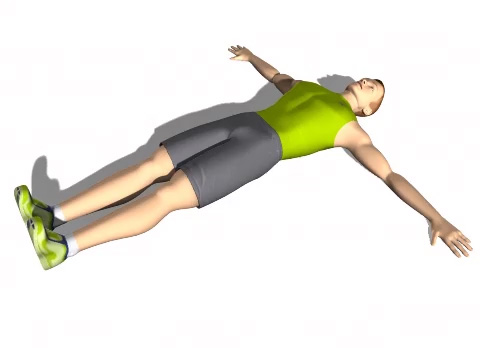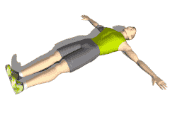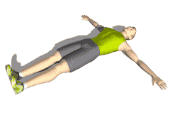 Body Parts
Hip Flexors
Gluteus maximus
Transversus Abdominis
Position
Lay back down on the floor with the legs extended.
Place the arms alongside the shoulders with the elbows bent at a 90 degree angle and the palms on the floor.
Keep the lower back pressed against the floor.
Execution
Rotate the hip to bring it up and to the inside.
Do the same movement for the other hip.
Care
Keep the head aligned with the torso.