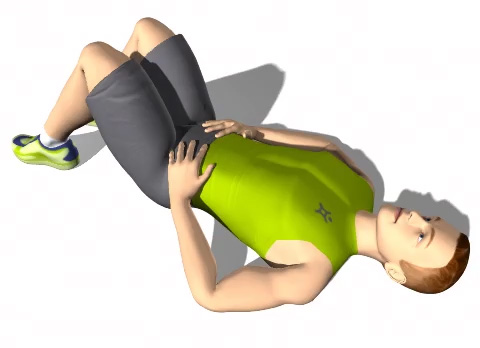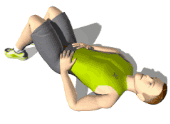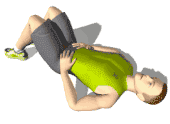 Body Parts
Gluteus maximus
Iliopsoas
Transversus Abdominis
Position
Lay back down on the ground with the knees bent at a 90 degree angle.
Place the arms alongside the shoulders at a 90 degree angle with the palms of the hands on the ground.
Arch the back and lift the pelvis towards the shoulders.
Keep the glutes on the ground.
Execution
Rotate the pelvis to the back to bring the lower back to the floor.
Contract the abdominals.
Avoid contracting the buttocks and thighs.
Care
Keep the head aligned with the torso.