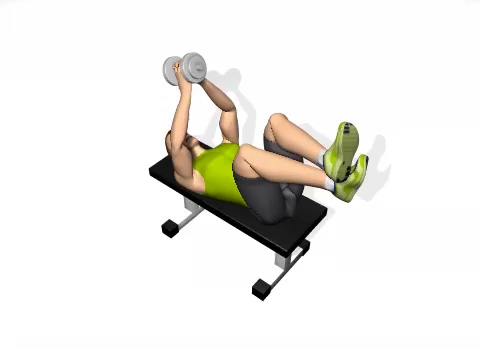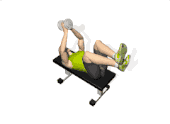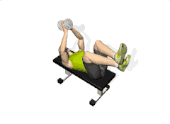 Body Parts
Serratus Anterior
Transversus Abdominis
Biceps Brachii
Rhomboids
Pectoralis Major
Position
Lay down on a flat bench and place the head at the edge.
Lift the knees so that the lumbar region of the back presses against the bench.
Hold a weight with the two hands, one on top of the other.
Lift the weight with the arms extended vertically.
Avoid bending the wrists.
Execution
Lower the weight behind the head with the arms extended in a semi-circular motion.
Keep the elbows slightly bent.
Care
Never arch the back. Keep the abdominals contracted. Never lock the elbows. Keep the wrists straight.
Similar exercises