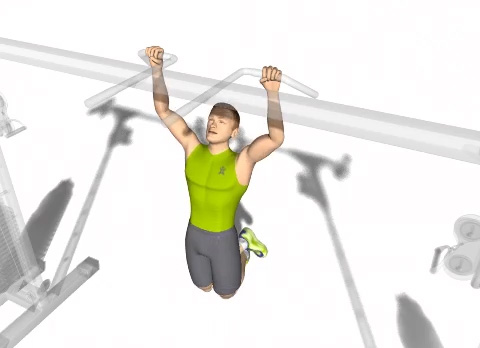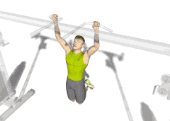 Body Parts
Serratus Anterior
Transversus Abdominis
Biceps Brachii
Rhomboids
Teres Major
Latissimus Dorsi
Position
Hold the bar with the thumbs pointing in and the hands as far apart as possible.
Cross the legs in back with the knees bent at a 90 degree angle.
Keep the body and head straight.
Suck in the stomach and contract the abdominals.
Execution
Lift the body up until the chest touches the bar.
Keep the body straight without bending the hips.
Care
Keep the head aligned with the body. Keep the back straight. Keep the abdominals contracted. Keep the wrists straight.