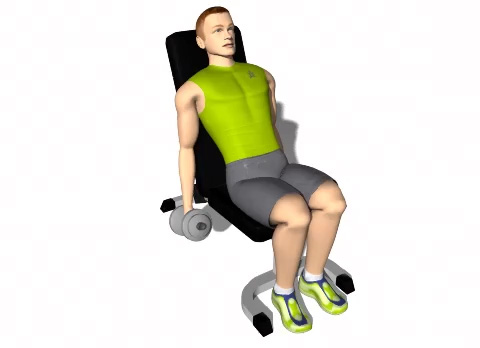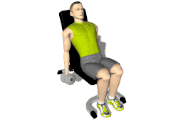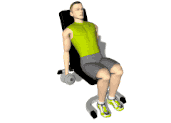 Position
Lay down on an inclined bench.
Hold the dumbbells with the thumb pointing forward.
Press the lower back and head against the bench.
Pull the shoulders slightly back.
Suck in the stomach and contract the abdominals.
Execution
Bend the elbows to lift the weights alongside the chest.
Keep the arms stretched out vertically with the elbows pointing down.
Do not bend the wrists.
Avoid tilting the torso.
Care
Do not tilt the head. Keep the back straight. Keep the abdominals contracted. Avoid bending the wrists.
Similar exercises