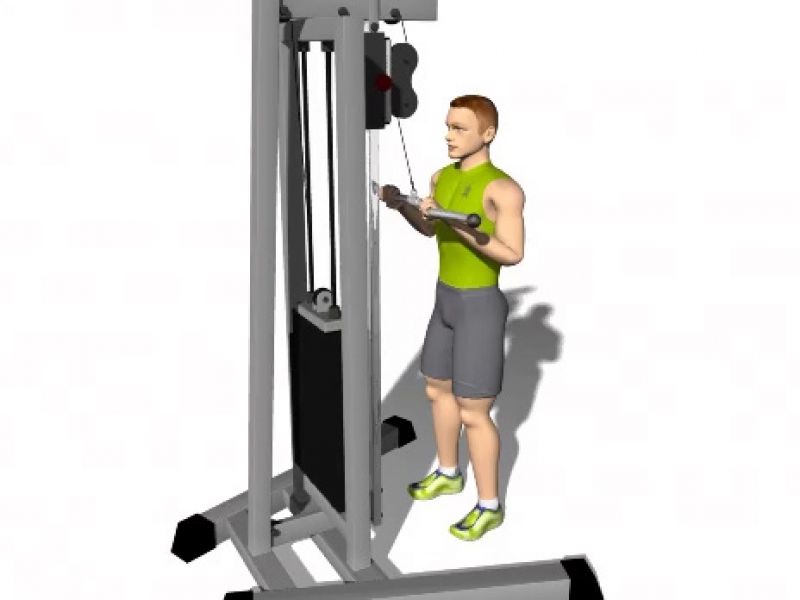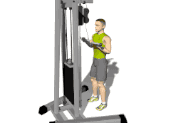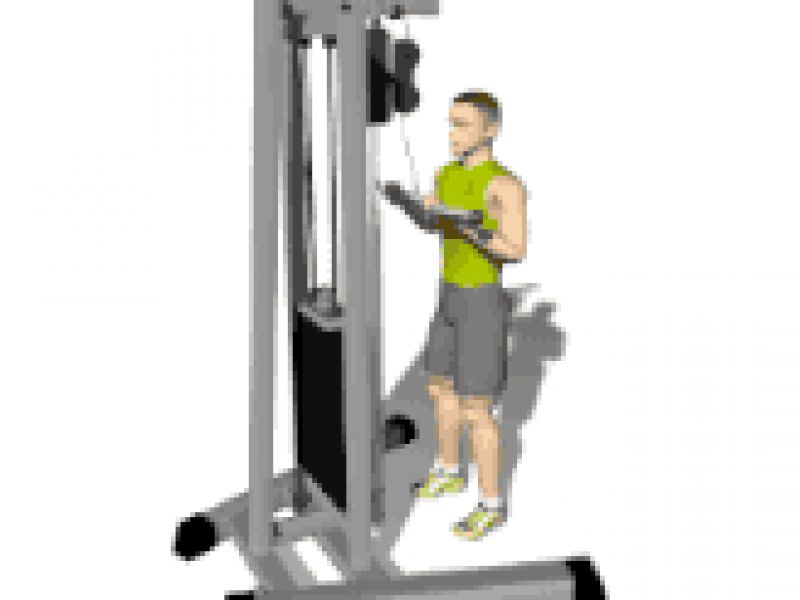 This strength training exercise works the triceps. The exercise requires a training pulley. It must be done in a weight room. It helps gain muscle mass in the triceps and lose fat around the arms.
Position
Install the tricep handle at its highest level on the pulley.
Stand in front of the pulley with the torso straight.
Place the legs at pelvis width.
Lightly bend the knees.
Hold the bar with the palm of the hand facing down.
Keep the arms close to the body with the elbows bent at a 90 degree angle.
Avoid arching the back.
Pull the shoulders slightly back.
Suck in the stomach and contract the abdominals.
Keep the head straight.
Execution
Push the bar towards the ground.
Extend the elbows until the arms meets the thigh.
Keep the elbows close to the body.
Care
Do not bend the torso. Keep the abdominals contracted. Never lock the elbows. Keep the wrists straight. Never lock the knees.
Similar exercises