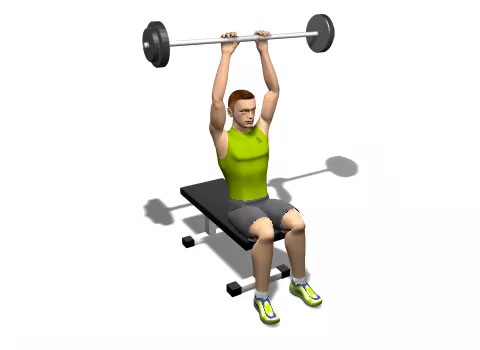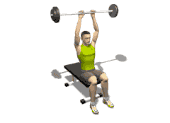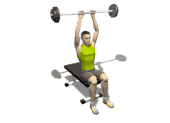 Position
Sit on a flat bench.
Hold the bar with a grip a little less than shoulder width, with the thumbs pointing in.
Lift the bar over the head with the arms extended.
Pull the shoulders slightly back.
Suck in the stomach and contract the abdominals.
Keep the head and back straight.
Avoid bending the wrists.
Execution
Bend the forearms while keeping the elbows up.
Lower the bar behind the head.
Keep the elbows in place.
Care
Keep the back straight. Keep the abdominals contracted. Never lock the elbows. Keep the wrists straight.
Similar exercises