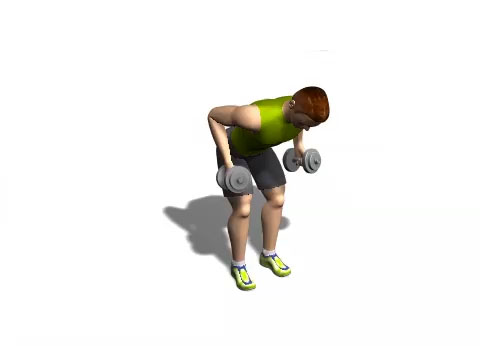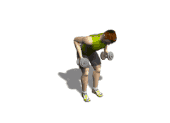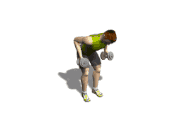 A weight training that targets your triceps. Dumbbells are the only gym equipment you will need, but you should do this exercise in a weight training room at the gym. By doing this exercise regularly, you will see a combination of muscle gains in the triceps, as well as fat loss in the arms.
Position
Stand with the torso bent at a 90 degree angle.
Place the feet at shoulder width.
Lightly bend the knees.
Hold a dumbbell in each hand with the thumb pointing forward.
Extend the arms horizontally along the body.
Bend the elbows at a 90 degree angle.
Avoid arching the back.
Pull the shoulders slightly back.
Suck in the stomach and contract the abdominals.
Keep the head aligned with the body.
Execution
Bring the weight back with the arms extended.
Keep the arm alongside the body.
Care
Keep the head aligned with the body. Never bend the lower back. Keep the abdominals contracted. Never lock the elbows. Keep the wrists straight.
Similar exercises