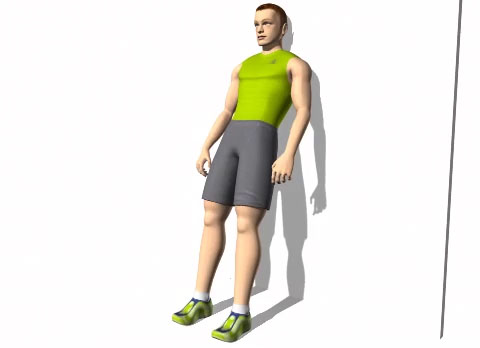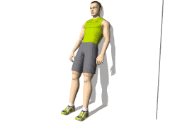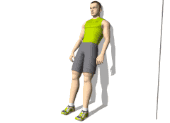 A strength training exercise that works the extensor muscles in the feet. Equipment found in a gym's weight training room is necessary for this exercise. This exercise stretches your calves, improves your balance and works your stabilizer muscles.
Position
Press back against the wall.
Advance the feet.
Keep the legs straight and the feet on the ground.
Keep legs together.
Execution
Elevate the feet using the heel as a pivot.
Care
Always keep the abdominals contracted. Never lock the knees.
Similar exercises