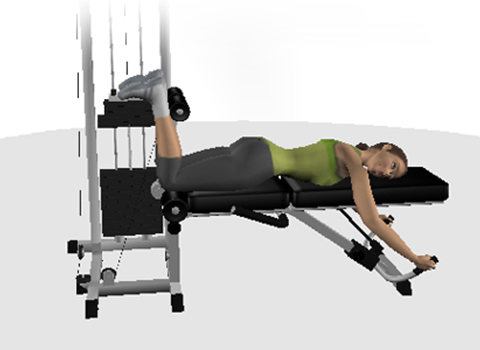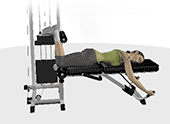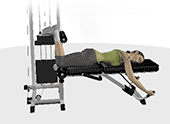 Position
Adjust the machine so that the straps rest on the achilles tendon.
Lay face down on the floor.
Hold the handles firmly.
Place knees at exterior of bench.
Keep head aligned with torso.
Execution
Bend legs to bring straps to the buttock.
Avoid shifting the pelvis.
Care
Always keep the head aligned with torso. Never overextend the back. Keep the abdominals contracted. Never lock the knees.
Similar exercises