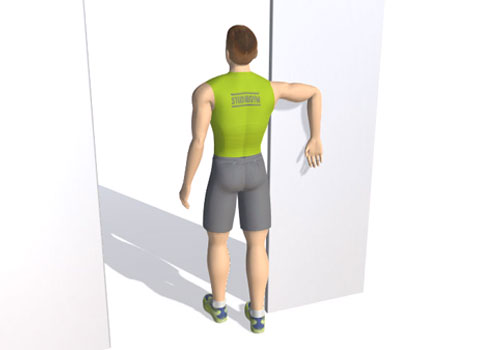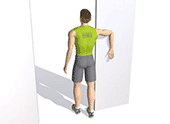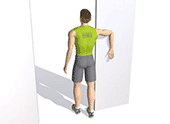 Position
Keep the arm extended horizontally with the elbow bent at a 90 degree angle.
Place the back of the wrist on a door frame.
Keep the back straight.
Keep the head aligned with the body.
Execution
Attempt to move the body forward while keeping the arm in the same position.
Care
The elbow must never lower past the shoulder. Remember to stretch the other side.