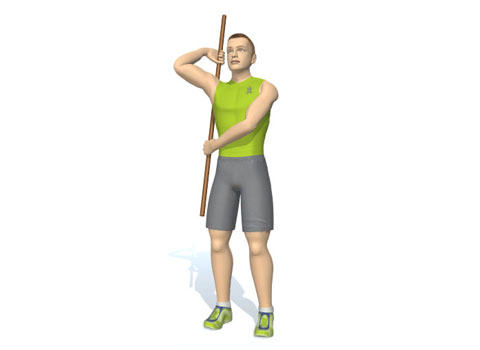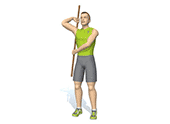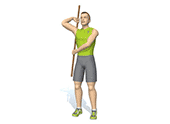 Position
Keep the arm horizontal wit the the elbow bent at a 90 degree angle while holding a stick.
The stick must pass over the arm.
Hold the other end of the stick with the other hand, making sure the stick passes under the arm.
Keep the back straight.
Keep the head aligned with the body.
Execution
Pull forward with the other hand.
Care
The elbow must never lower past the shoulder. Remember to stretch the other side.