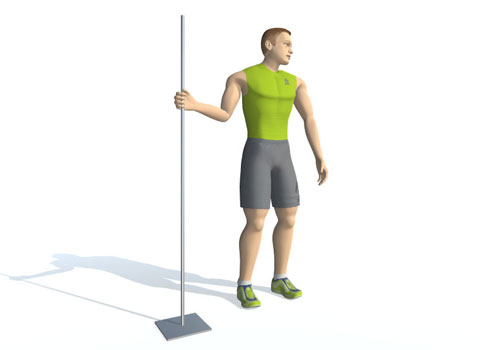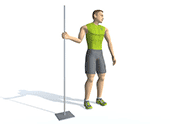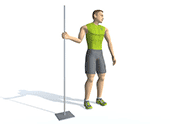 Position
Bend the elbow at a 90 degree angle.
Grip the edge of a wall our a door frame.
Keep the back straight.
Keep the head aligned with the body.
Execution
Turn the body to the side opposite the wall.
Care
Keep the elbow against the body. Remember to stretch the other side.