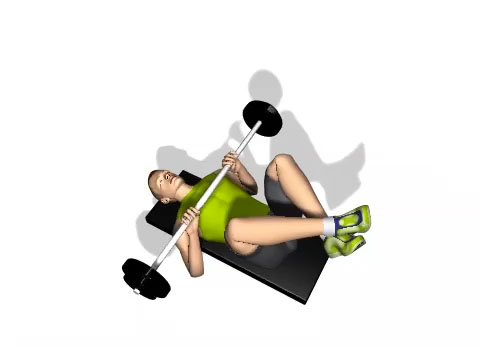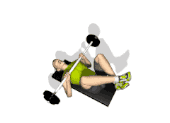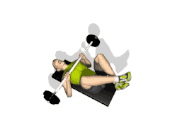 Body Parts
Pectoralis Major
Triceps Brachii
Serratus Anterior
Latissimus Dorsi
Position
Stretch the back over a flat bench.
Look at the bar.
Lift the knees until the lumbar region is against the bench.
Grip the bar with the palm of the hands facing up.
Place the hands at shoulder width.
With the help of a partner, lift the bar and keep the arms extended.
Avoid bending the wrists.
Execution
Lower the bar to the chest while keeping the elbows close to the body.
Bring the bar to the outside of the bench close to the head.
Reverse the movement to return the bar to the chest.
Push up to return to the starting position.
Care
Never arch the back. Always keep the abdominals contracted. Never lock the elbows.
Similar exercises